Outdoor: (F) / -17.8 (C)
Indoor: (F) / -17.8 (C)
MiniSumo Projects
Links
Sumo Wheels and motor tube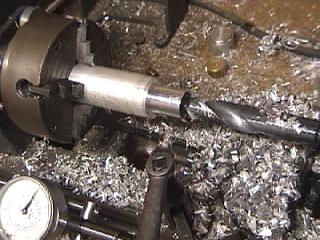 I've decided to start yet another mini sumo design. I guess once you make one, you see what you could do different. This will be the motor housing. I started by turning one end to size and drilling a .750 diameter hole thru the aluminum bar.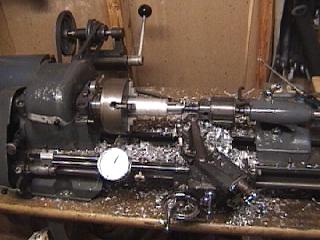 This is my old Atlas lathe. I picked it up used about 8 or 10 years ago and it still keeps pluggin along although it is showing signs of wear.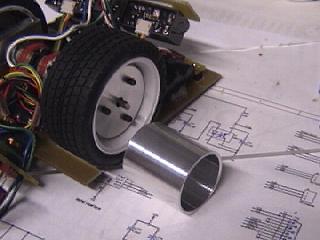 Here's the first hub I finished sitting next to my other mini. I drilled it out a bit and finished the ID with a boring bar. The wall thickness on the wheels is .050". These wheels will be around 1.250" diameter when they are molded so hopefully the bot won't be much taller than that.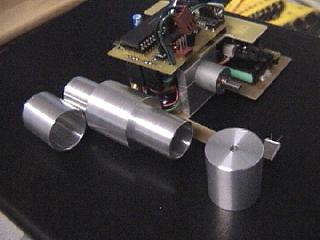 I'll be using a pair of canon gearheads on this mini which will mount inside the wheels in the center tube shown. The wheels will be molded urethane.
Here I've started cutting the motor mount tube down on my Sherline to mount on a base.